Experienced facilitators  will give us a look at the basis of our work and the perspective for the way ahead.
You find them here listed according to the currently planned program
————————————————————————————————————
Cecilio Fernandez Regojo
will start with:
" A CONSTELLATION FOR ALL"
Constellation power versus Client power
"In all constellations, we know the importance of the representatives helping the clients to have a lot of insights and to get a new image of their system. But, a lot of times, we forget what it is that the clients really "see" and what the clients really "feel". To the clients reality, nobody has access, besides they themselves, as nobody can see the inside of the client. When the clients "say" what they "see" and describe their reality, we can think that we are seeing the same reality as they, and we can be at risk to take the constellation for a place more related with our own system than with the client's system.
In fact, there are two phenomenon in the constellations: one is what the representatives are feeling and reporting, and another, quite different, it is what the clients are really feeling and seeing.
We are going to discuss these different views and make an experiment for all participants at the same time, in order that each one can have their own experience and can take their own conclusions.
On the other hand, we are going to open a discussion for this new paradigm and open our view for new ways of looking at the same phenomenon. We'll invite all participants to take part in this challenging experiment, so we can have a better understanding of what is really happening in a constellation and how we can be more respectful and responsible in this beautiful work we are doing.
We'll invite everybody to open their hearts, their minds and their feelings for something new that does not contradict what we have learned until now, but it can add new insights, new ways of doing, so our work will be more complete and with really good results for our clients."

During more than 40 years of broadly based experience,
Cecilio has held several positions of responsibility in companies of multiple sectors and areas of activity. His experience as a businessman, together with his experience as business consultant dealing with a number of companies in many countries, has provided him with a broad understanding of organizations and companies.
He graduated in Mechanical Engineering from Technical University (Lisbon) and has several post graduate degrees in Business Administration, among others.
He is a facilitator and an international trainer on Organizational Constellations worldwide (mainly in Europe and Latin America – working in more than 30 countries). He has developed trainings and postgraduate programs in partnership with universities in several countries. He also participates in International Congress as invited lecturer.
He is a Master Trainer Certified by INFOSYON (International Forum for System Constellations in Organizations).
His training courses and work can be done in the 4 languages that he speaks fluently (English, Spanish, Portuguese and French).
————————————————————————————————————-
Elena Veselago
Constellations for Future
In classic constellations the clients's issue is always seen though an excluded story from the past, either the client's personal one, or their family's. Is there a possibility to set up constellations for the future?
And if yes, then what are these constellations: a play of images, a prediction, another reality, or maybe something else?
In my workshop I will show you the representative perception of the field of future and the appropriate condition of the facilitator to see and interpret the results correctly.
I will demonstrate not only a few simple methods of solving practical tasks of future modeling, but also profound meditation practices to "communicate" with the future.
We will conduct a collective ritual "Open Way" which will help lead the client to the desirable changes.
——————————-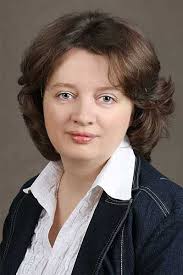 Elena Veselago is a highly experienced constellation facilitator and a teacher. She is a founder and a director of the Open Field Institute in Moscow. Elena was taught directly by Bert Hellinger and many other teachers in Germany and worldwide. She has developed her own teaching and interpreting constellations methodology which has been studied by more than 2500 people in Russia. She is an editor of the Russian magazine "Systemic Constellations" in which she has published numerous articles and is a regular contributor to "The Knowing Field", international constellation journal. She is the author of the book "The Contemporary Constellation Work: History, Philosophy, Technology".
——————————————————————————————————-
Bill Mannle
THE MYSTERIOUS LIFE OF THE HEART: Passion, Love & Longing
What is your deepest longing? Are you able to find passion, love, and success, or are you paralyzed by fear? Does the fear belong to you or are you carrying something from your family history?
What would happen if you opened your heart and faced the fear? How would your life be different if you lived from the heart, giving and receiving love?
Through Rituals, Exercise and Constellations we will explore:
Opening our hearts and facing our fears 


Giving and Receiving Love

Letting go of the guilt and allowing more pleasure 


Loneliness versus solitude 


Increasing joy, humor and acceptance and creativity in our work and life 


How to unblock the primal energy flows through all of us 
and make deeper connections to those we love, past and present. 

Bill Mannle, LMFT is a Gestalt and Marriage & Family Therapist in private practice in Connecticut, USA. He is a former adjunct faculty member at Southern Connecticut State University in the Marriage & Family Program where he served as a Clinical Supervisor, and taught a course in Family of Origin. In the mid-90s, he focused on attachment and trauma in early childhood and trained at the Hincks-Dellcrest Centre in Toronto Canada. In 1997, continuing his work with trauma, he underwent and intensive training at the Post Traumatic Stress Center in New Haven CT.
Bill was introduced to Constellations in 2002. Now, as a facilitator and trainer of Family Constellations, he has conducted seminars in Connecticut, New York, California, Germany, Denmark, Australia, Mexico, Spain, Belgium, Brazil and Canada. He has led workshops in schools for both adolescents and teachers and is currently using Constellations as a method of supervision. Interested in Constellations ever-expanding nature, he is exploring its deeper spiritual, heart opening nature and its affect along the path.
Bill returns to the Faculty for the 16th International Intensive on Systemic Resolutions at Cloister Bernried in May of 2017.
Bill's website
————————————————————————————————————-
Anngwyn St.Just, Ph.D.
Time, Space and the Informational Field : An Experiential Event
Long before our so called modern sciences of psychology and psychiatry, ancient and indigenous healers as well as medicine people from many traditions understood the transformative power of what may be called the " Informational Field" or " Knowing Field "which exists in a timeless realm both independent of and inter-connected to local time and space. And now, here in the early stages of our 21st century we have begun to find our way back to the wisdom inherent within these long standing and cross-cultural traditions.
While experienced constellators are familiar with many ways of working within and together with our "Field Work" there remain many opportunities to expand and deepen our understanding of this inter-active phenomenon.
In this event, participants will have the opportunity to experience the power and the wisdom of simply asking "What does the informational field want us to know or wish for us to see together with this particular group, in this very specific time and place?
Participants who feel moved toward a representative role are invited to slowly and consciously do so, while others may prefer to observe the emergent constellation.
Anngwyn St. Just is a systemically oriented social traumatologist who holds advanced degrees from The Western Institute for Social Research and the University of California in Berkeley. She is also a cultural historian, psychotherapist and somatic educator who specializes in developing multimodal cross cultural methods based upon easily transmitted concepts for trauma education and recovery.
Currently the director of The Arizona Center for Social Trauma and ACST International, she has served as advisor to the Drug and Alcohol Studies Program at the University of California at Berkeley. For over 40 years she maintained a co-creative relationship with Peter Levine, founder of Somatic Experiencing methods for working with trauma. Anngwyn St. Just has traveled widely in North and South America, Europe and Russia teaching innovative ways of healing individual and social trauma. Dr. St. Just is the author of numerous articles and books including "Trauma: Time, Space and Fractals".   
She writes regularly in her: Anngwyn's Blog
——————————————————————————————————-
Marianne Franke-Gricksch
Our children – our future
What can we do as parents, if the world into which we release our children threatens to crumble in many places?
We strengthen the important basic parental attitudes which provide an inner sense of security to our children. Knowing them securely based we entrust our children with shaping the future.

These attitudes are:
Standing together as parents

and rejoicing in our children.
Willingness

to take responsibility and to accept our own fate, even if it hurts.
Hope

that our children are freed from the burden of their assumed personal responsibility and are able to develop creative forces.
Confidence

that energy is released, by which the young ones can create new cultural habitats that make peaceful coexistence possible in the future.
Marianne will talk about the concept, illustrated by exercises and examples and will work with individual participants.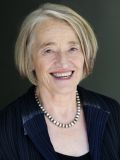 Following a twenty-eight year career in teaching at primary and secondary school levels,
Marianne Franke-Gricksch trained in primary therapy, Family Constellation work with Bert Hellinger, hypnotherapy with Gunther Schmidt, brief therapy with Steve de Shazer and other modalities.
She has pioneered the use of a systemic perspective in education internationally. A member of the Wieslocher Institute for Systemic Solutions, she facilitates family constellation workshops, works with young people and trains teachers and therapists in systemic working.
Marianne Franke-Gricksch is the author of the much acclaimed book
 "You're One of Us! Systemic insights and solutions for Teachers, Students and Parents"
('Du gehörst zu uns!' Systemische Einblicke und Lösungen für Lehrer, Schüler und Eltern)
In this gripping account of her work, Marianne speaks from her experience as a teacher and therapist, describing how systemic ideas enable fundamentally new and effective learning and encourage creative cooperation between students, teachers, and parents. Rather than viewing the participants in this process as isolated individuals, she shows how people and their environment constantly influence and change each other. Franke-Gricksch's own systemic view connects Bert Hellinger's work on the power of one's bond with his or her family of origin with various other approaches within systemic theory. The author's reports are consistently supported by practical examples from the everyday classroom situation. Especially fascinating is the children's enthusiasm and array of ideas that they use to pick up and transfer the new impulses and procedures.
Marianne trains therapists and teachers around the world to assist children using family constellations insights.
 website ,  German language

————————————————————————————————————-
———————————————————————————————————