—————————————————————-
Members providing training in Systemic Constellations
(if you would like your training to be listed here, contact the Board)
————————————————————————————————-
Australia
Diane Viola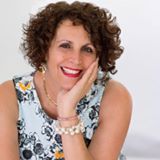 ————————————————————————————————–
Brazil
Zaquie C Meredith
Zaquie provides training in constellation work in Brazil:
————————————————————————————————
---
US
—————————————————————————–
Sarah Peyton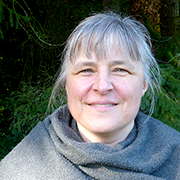 created an informative new website listing events in the North West of the American Continent:
http://www.constellationswest.com/about/
————————————————————————————————————
Gary Stuart
Speaker, Author, 17 year Constellation Facilitator, Teacher/ Trainer has been documenting his healing experiences over the past several decades. As a young student of Primal Therapy and Shamanism, his insightful writings provide a unique perspective on the correlation between the micro and macro-cosmos, between our inner and outer worlds. His first book on Constellations Many Hearts, One Soul set the stage for his latest book Master Your Universe: How to Direct & Star in Your Own Life on Kindle or paperback at www.Amazon.com

Gary is  facilitating Constellation Healing workshops weekly in LA, Santa Barbara & the Detroit Metro area August, September and November 2016.
More info on www.constellationhealinginstitute.com  
Email moc.e1511468319tutit1511468319snign1511468319ilaeh1511468319noita1511468319llets1511468319noc@y1511468319rag1511468319  
PhoneL800) 361-2692
---
Advanced Constellation Training with Leslie Nipps
February – May, 2017
Oakland, CA USA
This course is for people who already have received training, or who have attended so many workshops that they've achieved basic competency as a facilitator. Students in this course want to go to the "next level," and feel that:
·      
Despite their training they lack confidence in their facilitation skills
·      
They want the ability to innovate and "create on the spot" on behalf of their clients
·      
They want to take a deep dive with fellow constellators who are committed to excellence in the work, and have a profound peer learning experience
·      
They are struggling with establishing a constellation practice.
·      
They are ready to find out the unique constellator they are meant to be
For more information and to register, go to http://www.conviviumconstellations.com/advanced-constellation-training/.
---