To list your event, contact the Board
_____________________________________________________________
The Mysterious Life of the Heart: Passion, Love & Longing
A Family Constellations Workshop with Bill Mannle in Dublin, Ireland
What is your deepest longing?
Does fear paralyze you?
Does the fear belong to you or are you carrying something from your family history?
What would happen if you opened your heart and faced the fear?
How would your life be different if you lived from the heart, giving and receiving love?
Spend a heart-opening weekend of personal discovery and healing. Get in touch with the primal energy that flows through all of us and makes deeper connections to those we love, past and present.

      Bill Mannle
Dates:
Friday, April 6th – Sunday, April 8th, 2018
Friday: 6:00pm – 9:00pm,
Saturday: 10:00am – 5:30pm
Sunday: 10:00am – 5:30pmPrice: Euro 250.00
VENUE:
Dublin Holistic Centre, 28 South William Street, Dublin 2To Register contact Sharon O'Farrell  *protected email*
———————————————————————————————————————–
Men, Women, War & Peace
A workshop for men and women exploring the art, adventure and mystery of relationship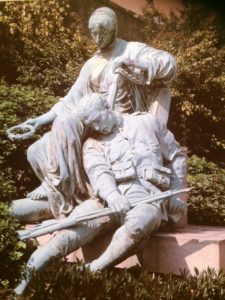 Saturday 2nd to Monday 4th of June 2018 with Anngwyn St.Just & Karl-Heinz Rauscher Information:     http://araisabhaile.ie
————————————————————————————————————-