To list your event, contact the Board
_____________________________________________________________
More training courses offered by members:  Here
---
The Phenomenology of Human Systems, Systemic Thinking & Praxis
Welcome to this training in Systemic Constellation Work and beyond, that dives into the deeper Systemic Thinking, the Phenomenology of Human Systems. It is a training that puts the Constellation Work truly in the transpersonal domain, where it belongs, to fully explore the Human Systems phenomena. Covering all Hellinger's work including the Movements of Spirit-Mind, it goes from revealing how our relationships are creating our map of the world, via an in-depth development of a systemic thinking, to finally let us tune into advanced levels of reality and energy dynamics.

Structure
4 modules of 4 days plus intervision meetings in-between and an e-learning platform for exercises. There will also be a certification process (optional).

Dates and venue

April 19-22, June 14-17, Aug 30-Sep 2, Oct 11-14
Thursdays-Saturdays 10-18.00, Sundays 10-17.00
Early-bird ends Febr.28th
Venue: Torsgatan 63, 11337
Stockholm, Sweden

Target groups
We welcome those with prior knowledge of constellations or the phenomenology of human systems, but who need to deepen your understanding to really start applying it.

We also welcome you who are new to this, but feel intrigued by he phenomenological and holistic approach. Counselors, coaches, educators or specialists and leaders in organizations, who long for a more holistic, ecological view of working with people and relationships, using new perceptional tools.
After the training, participants will be able to include in their work, the phenomenological way of thinking and interacting with the world.

Trainers and background

This training has been developed for more than 10 years in Greece and surrounding countries by Nikos Vayiakakos and Anna Saliverou of the Life Alphabet System. This time it's being offered in cooperation with Gunilla Boivie, ASKIS.

Application
Send your application to Gunilla Boivie, email: gunilla(at)askis.se
More information

Link to homepage : http://www.askis.se/systemic-thinking-and-praxis/

Link to brochure in pdf: http://www.askis.se/wordpress/wp-content/uploads/2017/12/Brochure_PhHumSys_progr1_2018.pdf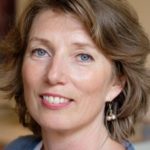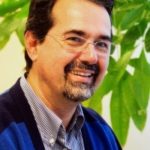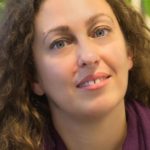 Gunilla Boivie                Nikos Vayiakakos               Anna Saliverou

---
Colonialism and its Aftermath

Imperialism in its colonial form is among the greater forces that have shaped human history. Its complex legacy has shaped individual lives, families, cultures, tribes, clans and the destiny of entire nations. During this workshop experience we will explore possible connections to unresolved traumas within our trans-generational family systems, using both personal and large group constellations.
The port city of Bristol, in Southwest England, has been chosen for this event in view of its pivotal role in the British slave trade that contributed to the expansion of the British Empire and its colonies. Man's inhumanity to man has been known since our earliest days and various forms of human bondage and trafficking continue to this day.  The focus will vary according to the needs of individual participants.
You can't change the beginning but you can start where you are and change the ending'. (CS Lewis)
Dates: Oct 4th – 5th  2018

Venue: M Shed, Bristol
Facilitator: Anngwyn St Just
---
———————————–
Australasian
Constellation Intensive
Collaroy Beach, Sydney – Feb 21 to 25, 2019
Join us for an exciting and soulful adventure of
LEARNING, INSIGHT,
TRANSFORMATION, CONNECTION
and HEALING in COMMUNITY