To list your event, contact the Board
————————————————————————————————————-
West-Coast Intensive in the United States
Faculty:
Francesca Mason Boring, Gary Stuart, Leslie Nipps
---
Women, Men and Peace Workshop
with
Anngwyn St.Just & Karl-Heinz Rauscher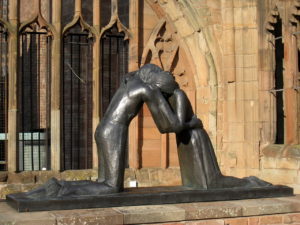 FRIDAY 16 June 2017 10:00hrs to 17:00hrs
SATURDAY 17 June 2017 10:00hrs to 17:00hrs
SUNDAY 18 June 2017 10:00hrs to 17:00hrs
VENUE:- Coventry Cathedral, Lecture Hall, 1 Hill Top, Coventry CV1 5AB
INFO: http://www.coventryconstella.co.uk/
---
2017, Healing into Wholeness
DANUBE DIALOGUES 2017          
          Healing into Wholeness

Reawakening to the Oneness in the Danube valley 
Collective Traumas in our Danube-Carpathian region
an  Ariadne Gaia Foundation program
with  Agota E Ruzsa                             
 September 6-11.
A HEALING JOURNEY: Budapest-Bosnia-Belgrade
Embracing The Carpathians: Weaving Dialogues-Healing Collective Traumas
invited guests:
Anngwyn St Just, USA 

————————————————————————————————————
——————————————————————————————————
International Systemic Constellation Intensive 2017 with Stephan Hausner
Date/Time Oct, 4th – 8th 2017
Venue Praxis für Systemische Medizin, Siegsdorf
"Tomorrow is only the future if it is not a repetition of today"Orienting towards Transformation using Systemic Constellation Work
The Intention of this Training Workshop is to explore and discover basic principles of Transformation-Oriented Systemic Constellation Work.
Participants have the opportunity to present personal and professional issues and questions. We will be working with them, knowing that learning, evolving and healing is the same movement.
This workshop is for professionals out of the international community of systemic constellation work.

Healing Practitioner; education in Traditional Chinese Medicine, Homeopathy and Osteopathy and various approaches in humanistic Psychotherapy is working since 1993 with Systemic Constellation Work, focusing mostly in Illness and Health. Leading International workshops and trainings in more than 45 countries. Author of: "Even if it Costs me my Life". – Systemic Constellations as complementary solutions for illness and chronic symptoms.
———————————————————————————————–
International Trainings  with Cecilio Fernández Regojo
INTERNATIONAL CONFERENCES & EVENTS 
Mexico
Acapulco
28-May to
4-June   2017
Systemic Constellations Intensive
Australia
Sydney
23-February to
4-March-2018
Systemic / Family & Organizational Constellation Intensive
—————————————————————–
" I'm a daughter, a mother, and a grandmother. I know what I'm talking about."
—————————————————————————–
Sarah Peyton
created an informative new website listing events in the North West of the American Continent:
http://www.constellationswest.com/about/
———————————————————————————–
Australia
Diane Viola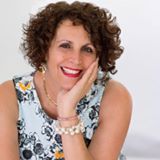 ————————————————————————————————–
Brazil
Zaquie C Meredith
Zaquie provides training in constellation work in Brazil:
————————————————————————————————
————————————————————————————————
Gary Stuart
Speaker, Author, 17 year Constellation Facilitator, Teacher/ Trainer has been documenting his healing experiences over the past several decades. As a young student of Primal Therapy and Shamanism, his insightful writings provide a unique perspective on the correlation between the micro and macro-cosmos, between our inner and outer worlds. His first book on Constellations Many Hearts, One Soul set the stage for his latest book Master Your Universe: How to Direct & Star in Your Own Life on Kindle or paperback at www.Amazon.com

Gary is  facilitating Constellation Healing workshops weekly in LA, Santa Barbara & the Detroit Metro area August, September and November 2016.
More info on www.constellationhealinginstitute.com  
Email moc.e1490905495tutit1490905495snign1490905495ilaeh1490905495noita1490905495llets1490905495noc@y1490905495rag1490905495  
PhoneL800) 361-2692
---
Advanced Constellation Training with Leslie Nipps
February – May, 2017
Oakland, CA USA
This course is for people who already have received training, or who have attended so many workshops that they've achieved basic competency as a facilitator. Students in this course want to go to the "next level," and feel that:
·      
Despite their training they lack confidence in their facilitation skills
·      
They want the ability to innovate and "create on the spot" on behalf of their clients
·      
They want to take a deep dive with fellow constellators who are committed to excellence in the work, and have a profound peer learning experience
·      
They are struggling with establishing a constellation practice.
·      
They are ready to find out the unique constellator they are meant to be
For more information and to register, go to http://www.conviviumconstellations.com/advanced-constellation-training/.