To list your event, contact the Board
_____________________________________________________________
More training courses offered by members:  Here
---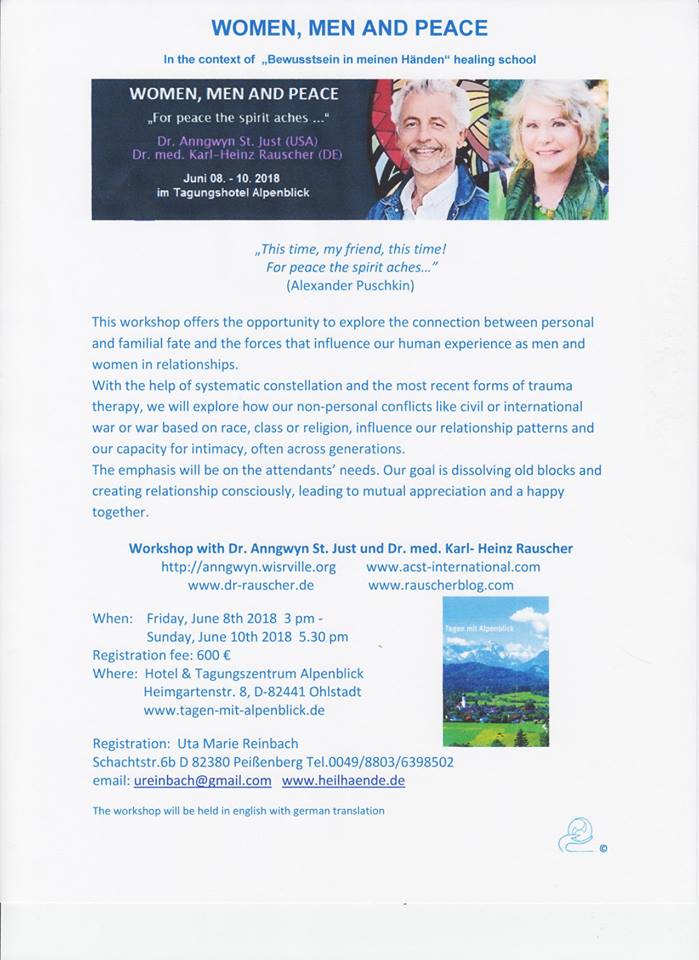 ---
---
---
…..
---
MIDWEST INSTITUTE FOR SYSTEMIC CONSTELLATIONS
Liz Jelinek, PhD | Founder & Director
2200 Green Road, Suite H, Ann Arbor, MI 4805
Presents
Healing the Lost Relationship with Mother
Saturday, February 17, 2018
10 am—4 pm | AM only 10-1 | PM only 1-4
Full Day $65 | Morning or afternoon only $40
Events Surrounding Birth Can Have a Lasting Effect on Life!
Premature Births, Birth Defects, Twins, Incubators, Separation from Mother by Adoption, Illness, or Surgeries – Events Surrounding Birth can Interfere with Attachment and Bonding and can impact the developing personality, influencing life choices | Professions | Education
If you wish your life to be more successful, you can change that!
It all begins with Mom!
Join Us | Reconcile the Interrupted Reaching Out and Heal the Lost Relationship with Mother
For information & registration contact: Liz Jelinek, PhD
734-646-4886|*protected email*|www.lizjelinek.com
MIDWEST INSTITUTE FOR SYSTEMIC CONSTELLATIONS was established in 2009 by Dr Liz Jelinek
As a Training Center for Constellations Facilitators—and to bring this amazing process all!
---
The Mysterious Life of the Heart: Passion, Love & Longing
A Family Constellations Workshop with Bill Mannle in Dublin, Ireland
What is your deepest longing?
Does fear paralyze you?
Does the fear belong to you or are you carrying something from your family history?
What would happen if you opened your heart and faced the fear?
How would your life be different if you lived from the heart, giving and receiving love?
Spend a heart-opening weekend of personal discovery and healing. Get in touch with the primal energy that flows through all of us and makes deeper connections to those we love, past and present.

      Bill Mannle
Dates:
Friday, April 6th – Sunday, April 8th, 2018
Friday: 6:00pm – 9:00pm,
Saturday: 10:00am – 5:30pm
Sunday: 10:00am – 5:30pmPrice: Euro 250.00
VENUE:
Dublin Holistic Centre, 28 South William Street, Dublin 2To Register contact Sharon O'Farrell  *protected email*
---
The Phenomenology of Human Systems, Systemic Thinking & Praxis
Welcome to this training in Systemic Constellation Work and beyond, that dives into the deeper Systemic Thinking, the Phenomenology of Human Systems. It is a training that puts the Constellation Work truly in the transpersonal domain, where it belongs, to fully explore the Human Systems phenomena. Covering all Hellinger's work including the Movements of Spirit-Mind, it goes from revealing how our relationships are creating our map of the world, via an in-depth development of a systemic thinking, to finally let us tune into advanced levels of reality and energy dynamics.

Structure
4 modules of 4 days plus intervision meetings in-between and an e-learning platform for exercises. There will also be a certification process (optional).

Dates and venue

April 19-22, June 14-17, Aug 30-Sep 2, Oct 11-14
Thursdays-Saturdays 10-18.00, Sundays 10-17.00
Early-bird ends Febr.28th
Venue: Torsgatan 63, 11337
Stockholm, Sweden

Target groups
We welcome those with prior knowledge of constellations or the phenomenology of human systems, but who need to deepen your understanding to really start applying it.

We also welcome you who are new to this, but feel intrigued by he phenomenological and holistic approach. Counselors, coaches, educators or specialists and leaders in organizations, who long for a more holistic, ecological view of working with people and relationships, using new perceptional tools.
After the training, participants will be able to include in their work, the phenomenological way of thinking and interacting with the world.

Trainers and background

This training has been developed for more than 10 years in Greece and surrounding countries by Nikos Vayiakakos and Anna Saliverou of the Life Alphabet System. This time it's being offered in cooperation with Gunilla Boivie, ASKIS.

Application
Send your application to Gunilla Boivie, email: gunilla(at)askis.se
More information

Link to homepage : http://www.askis.se/systemic-thinking-and-praxis/

Link to brochure in pdf: http://www.askis.se/wordpress/wp-content/uploads/2017/12/Brochure_PhHumSys_progr1_2018.pdf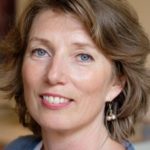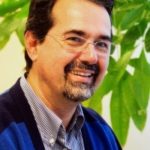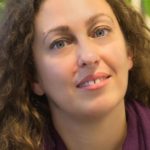 Gunilla Boivie                Nikos Vayiakakos               Anna Saliverou

---
Men, Women, War & Peace
A workshop for men and women exploring the art, adventure and mystery of relationship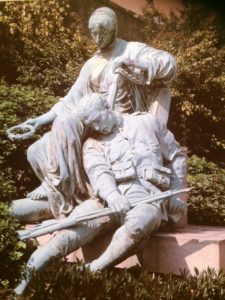 Saturday 2nd to Monday 4th of June 2018 with Anngwyn St.Just & Karl-Heinz Rauscher Information:     http://araisabhaile.ie
————————————————————————————————————-
---