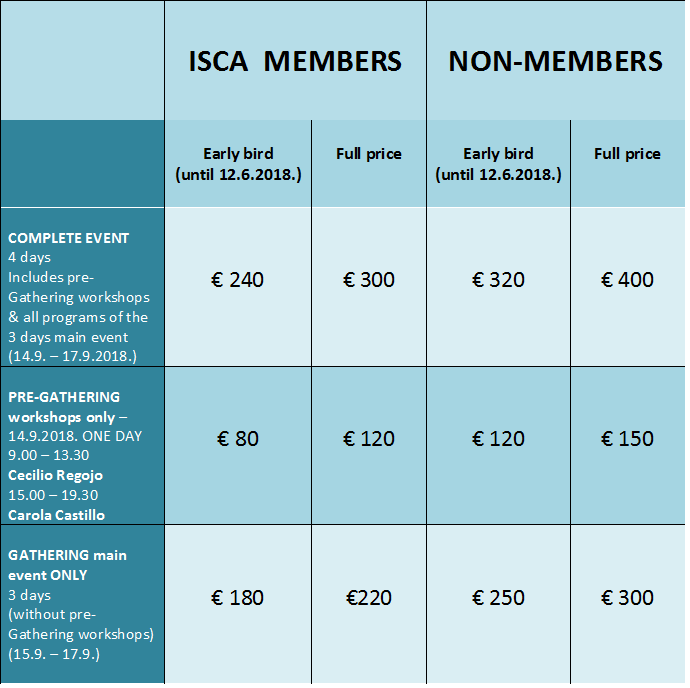 Breaks refreshments and light lunch
included in the registration price.
Registrations will open soon!
We are keeping the cost as low as possible to enable as many as possible to attend. Some concession places are available, so please contact us if you want to apply. Also, those from countries with more favorable economic conditions are free to make an additional donation and in doing so sponsor those in need.
Please note: Proceeds from registrations will go towards covering the cost of the event organization. If there is a surplus of funds, these will remain with ISCA, itself a not-for-profit association and will go toward organization of future events as well as to other activities performed by ISCA, as specified in ISCA's Charter, and towards fulfilling ISCA's mission of promotion and advancement of Systemic Constellation Work.