ISCA has received 5 nominations for the election of the next Board:
3 members nominated as a team:
Max Dauskardt, Croatia, for Chair,
Paul Stoney, United Kingdom, for Vice Chair
Aud Marit Esbensen, Norway, for Treasurer
2 members nominated individually:
Leslie Nipps, United States, for Chair and
Jonine Lee Gabay, Australia, for Vice Chair.
---
Max Dauskardt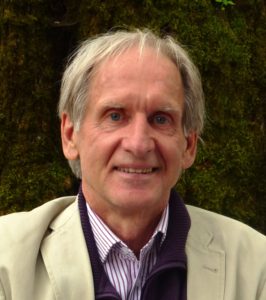 Nomination for Chair 
I am very pleased to announce my nomination as member of a team, together with Paul Stoney and Aud Marit Esbensen.
The three of us agree in our approach to the role of the Board as to be mostly one of service: to ISCA's members, the association and to SC work. I look forward to us serving together on the next Board as a harmonious and respectful team and ask for your support by voting for us in our particular positions.
We intent to carry on with all the activities started during the current term -check here and to further advance a number of areas of functioning: extending the management team, forming task groups & regional committees, increasing membership and member benefits, maintaining and developing associations partnerships and other connections, etc.
My personal motivation to continue serving ISCA I have summarised before:
"Celebrating our diversity, strengthening what we have in common".
Whilst striving to define the work's unique core principles, let's stay open to the diversity of how SCW is being practised and understood, without attempting to prove any one way to be better than another.
My wife and colleague Alemka and I are members of ISCA's founding assembly in Cologne 2007 and remained involved. During the past two years we worked jointly towards breathing new life into ISCA, greatly encouraged by the response around the Zagreb Gathering. Alemka continues with her invaluable support to me personally and to ISCA matters in particular, generously volunteering lots of her time.
My personal contact during many meetings with the Chairs of Infosyon, the Austrian and German SC associations, with Barbara Morgan, editor of TKF Journal and many senior constellators did much to be optimistic about ISCA's future. There is consent on a felt need for a transnational community of constellators. Our monthly online meetings, which I have initiated, confirm this sentiment each time.
Since 2001 I am full time involved professionally with constellating, having conducted open and training workshops in Australia, NZ, USA, Germany, Croatia, Serbia, UK and Turkey. I am father of one son and grandfather to his three daughters, remarried and returned 2009 from Australia to Europe, living in Zagreb, Croatia. My internationality is 'documented' by my German and Australian passports.
---
Paul Stoney

Nomination for Vice-chairman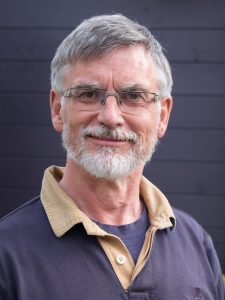 I am very much a team player and would be honoured to stand on the ISCA board with Max and Aud Marit.
 I am 62 and have been married to Lynn for 40 years. We have 4 adult children and 7 grandchildren. I attended my first constellation workshop in January 2004 and soon became convinced of the amazing power of this approach. Lynn and I subsequently trained with the Hellinger Institute of Britain (now CSC) from 2005-2007. This training has provided an excellent foundation for systemic principles and constellation practice.
Since June 2008 Lynn and I have been part of a team facilitating constellation workshops www.constellationworkshops.co.uk every month in London. Participants come from many diverse countries and cultures all around the world and frequently report how safe they feel in the hands of a harmonious, competent team. Lynn also delivers trainings in several different settings.
Since retiring from my work as an IT consultant I have taken many opportunities to develop my systemic knowledge and experience. I have attended the Bernried International Intensive from 2014 – 2016 where I received further training and participated in constellations led by several leading practitioners. During this period I have also participated in various courses with Jan Jacob Stam in Holland exploring the systemic dynamics of organisations and society and I am currently a member of various systemic constellation intervision groups meeting in UK, Belgium, Spain, Romania, Slovakia and Norway. I was at Bernried when Max became the new chairman of ISCA and also in Zagreb to experience the new vision and energy that was clearly present. On both occasions I was honoured to play the piano to help prepare the gatherings.
Earlier in my career I served as a full-time church pastor for 10 years and appreciated the importance of listening to and learning from each other. I have since come to recognize how much the systemic approach has to offer individuals, families, organisations and society in these turbulent times. I am very aware of some of the difficulties and differences that have impacted constellation work over the years and believe it is very important to provide a hub and network to inform and support the connection and diversity of constellators and systemic practitioners around the world.
Paul Stoney April 2017
---
 Aud Marit Esbensen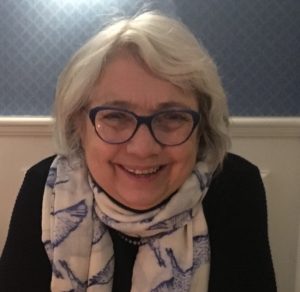 Nomination for Treasurer
I am pleased and honored to announce my nomination as a board member, along with Max Dauskardt and Paul Stoney.
I started constellations in 2004 and was immediately impressed with its capacity to address the core of a problem and its effect on the person and the system. I subsequently became a certified constellator through the Hellinger Institute (now Institute of Trauma Work) in Norway in 2009. My earlier background as an economist led me to undertake an extensive course in organizations constellations, and I trained as a teacher and advisor through the Institute. I have since attended various gatherings with Bert Hellinger (2007-2008), a «Flying the Kites» infosyon conference in Amsterdam in 2013, an international trauma workshop with Franz Ruppert, as well as other international gatherings.
Since 2009 I have been working as a constellator through my own practice Krysalis. During an extended engagement as a coach and teacher working with long term unemployed people I used my experience in a challenging and complex setting, drawing benefit from constellation's principle of tuning in on the clients' underlying issues, in order to acknowledge and address that which emerged.
I give high priority to be active in international constellations networks. I am part of a cross-border group of constellators in which we supervise and guide each other, and along with other group members I attended ISCA's Gathering last October.
I highly respect and appreciate all the effort made by Max and Alemka in order to ensure ISCA's continued existence, and in organising the Zagreb event. I am of the opinion that an additional term of Max's contribution on the board, with Alemka's support, would be of advantage for ISCA and its members. Paul Stoney, whose calmness and insight I deem a desirable asset to the organisation, and I, will contribute with our different viewpoints and experiences.
I am strongly motivated for working for diversity, whilst strengthening our profession and our common ground. I find inspiration in working in a team and look forward to contribute to ISCA as a member of the board being in service to systemic practitioners around the world.
I am married to my husband of 45 years and we have two adult children. We started a company in 1989 which my husband is running.
Aud Marit V Esbensen  April 2017
---
Leslie Nipps, MDiv
Nomination for Chair
Oakland, CA, USA
It was a joy to attend the ISCA Gathering in Zagreb, where we saw the potential for a revived international Systemic Constellations community. Max Dauskardt (with assistance from Alemka Dauskardt) deserves gratitude for reviving ISCA (with Board members Sharon Maccarone & Antonio Barbosa who since resigned, & Elena Veselago, still on the Board).
Now that ISCA is more stable, it is time for its next phase. There is no reason to duplicate the work of other constellations organizations. What is unique about ISCA is the word "international": this is its heartfelt center. Having participated for 8 months on the Transition Team for ISCA, my priorities are:
Transparency & accountability in governance, and easy membership participation.
Regular detailed and public financial statements.
A stable and co-equal Board of three people, who share responsibilities.
Possibly the extension of Board voice and vote to 2-4 more people to diversify and strengthen the leadership.
The development of task groups, expressing more of the vision of the membership.
Increase membership benefits based on membership desires.
Growth in under-represented areas where Systemic Constellations work thrives, but which don't participate in ISCA. Move the biennial ISCA Gathering, inviting local constellators to organize.
Having participated at a high level in ISCA activities over the year – the Zagreb gathering, about 30 hours of Transition Team meetings, Zoom meetings, & Facebook conversation – I am prepared to take on this responsibility with its opportunities & challenges. I've taken on many significant volunteer tasks for the constellations community, having volunteered for the last four NASC conferences, and now shifting my attention to the international context. I know what it takes to develop a solid team of trust and efficiency. I'd be honored to serve ISCA as a Board Chair.
Experience:
Co-Director, 2015 NASC Conference, San Diego, CA
Presenter, NASC Conferences, 2011-2017
Founder, Convivium Constellations, conviviumconstellations.com
Certifications & Education: NLP Marin, 2009; Bert Hellinger, 2015; Bernried, 2016; also – Stephan Hausner, Francesca Mason Boring, Anngwyn St. Just, Cecilio Rogojo, Dan Booth Cohen
---
Jonine Lee Gabay
Nomination for Vice Chair
Being part of the Transition Team involved as a result of the wonderful gathering in Zagreb I felt a desire to contribute to a number of the working groups especially the Management /Organizational Structure and the Vision groups, connecting with colleagues from around the world has been inspiring and energizing!  The collaborative process generated ideas and a vision for a more inclusive Structure to take ISCA forward with one of the proposals to increase the number of Board members and include representatives from as many regions as possible. In nominating for a position on the board my desire would be also be to represent and engage my region of Australasia.
Vision for ISCA Board and Organizational Structure
Increase the board members to 5, but this could be up to 7, The Board holds responsibility for governance and administration but more importantly it holds energetically an authority for representing the different regions of our members.
(best practice indicates an ideal board between 5 and 7, similar research on decision making within organizations consider 5 as an ideal number) Encouraging representatives from as many of the regions as possible.
Some background experience
Currently leading the organizing committee for the 4th Australasian Constellation Intensive which I have been part of over the past 8 years
Member of Sydney Peer Support Group since 2008,
Leading workshops and trainings in System Constellations since 1998,
Founding member of the Australian Professional Breathwork Association 1997
Positions held in the association – President from 2007 – 2013, Membership Officer and Secretary
Presenter and Organizer National and International Conferences for this Association, including budget and project management.
Jonine Lee Gabay, Australia – Systemic/Family Constellation Facilitator, Mindfulness based Breathwork Practitioner, Counsellor, Life Coach.
www.jonineleegabay.com    www.constellationintensive.com
---